Bhutan Wildlife Safari
Royal Manas National Park in Bhutan is located in the south east of the country and is one of the prime habitats of the tiger, elephant, gaur (wild water buffalo), the rare golden langur, hispid hare, pygmy hog, many species of deer, four species of game fish "mahseer", many resident birds including the Giant Hornbill, Rufous-necked, Wreathed, Pied and Great Indian, making this also an ornithologist's paradise. Visitors are accommodated in a new tourist lodge built in the middle of the forest.
Lodge and wildlife activities are operated by the National Park authorities and include elephant back game viewing, jeep drive, canoe excursion, and bird watching walks. The wildlife here is undisturbed and considered a unique biosphere ranging from lowland tropical forests to permanent rice fields.
Royal Manas Park has an area of 1057sq kms and is contiguous with India's Manas National Park.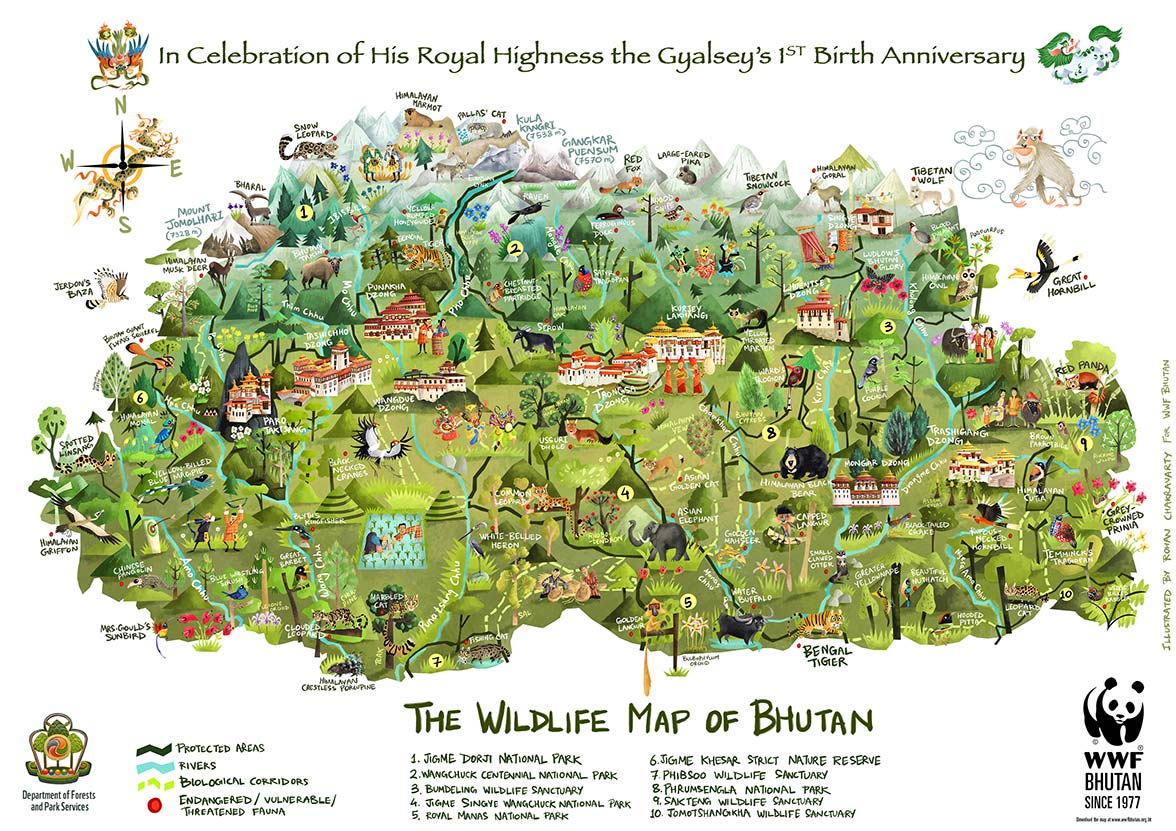 [Click the Enlarge the
MAP

]

Book a tour to the Royal Manas National Park in Bhutan for an unforgettable wildlife safari.